If you're a music lover, Fildo for Android and iOS is the best choice for you. It is considered as one of the best music streaming services that work like wonders for many music lovers. In fact, it has been an excellent choice with umpteen features and options that it offers to users. Its music library is a bit interesting. But, few people asking for the best apps like Fildo for their smartphones and tablets.
Why Fildo is an Excellent Choice?
Fildo App is your best bet if you are looking for a free-of-charge streaming service for all kinds of music. It allows you to enjoy different music genres from various parts of the globe.
It enables users to stream music content without any hiccups. Unlike other apps, Fildo sources music from some sources online and doesn't have its database. That is the reason why it's easy to select the best music you prefer. Its powerful search feature also provides users with great customization.
However, aside from Fildo Music, are there any other apps that are worth it for your iOS and Android gadgets?
Apps Like Fildo for Android & iOS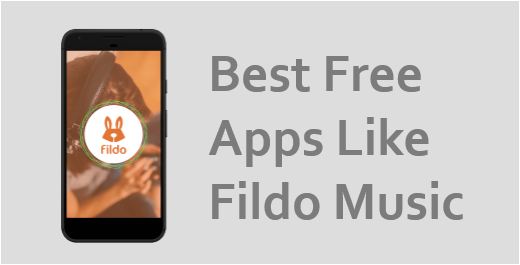 Below are some of the best alternatives for Fildo:
It's your best alternative for Fildo for iOS and Android. What sets it apart from others is that it provides you with DRM-protected music content legally. You may opt for a free streaming service, yet there are some limitations.
You wouldn't be able to pick your songs as you prefer. The app's free version will only let you listen to music in shuffle mode. But, if you will subscribe to its premium version, you'll enjoy Spotify as much as you do with the Fildo app.
It has been a famous radio streaming service since the year 2000. When compared to some typical radio apps that don't have control over which tracks to stream, Pandora will learn from your searches and would personalize the tracks for you. It also lets users make their own customized stations.
It's another good alternative for the Fildo app. Aside from being a great option for music streaming, it will also allow you to share music with your friends.
It is available for Chromecast, Windows, iOS, and Android. You may create playlists, follow some artists, and save your tracks. More than twelve million artists are heard every month with SoundCloud.
TuneIn Radio is a known radio streaming service, which has been popular across the world. It is an interesting alternative for the reason that it will allow you to access channels across various languages.
It also offers you access to over 60K radio stations worldwide. Like Pandora, TuneIn Radio will let you customize your own channels based on the songs you like.
You can also make a list of the stations you love and access them whenever you like. You may also use particular keywords to select a station that matches your expectations.
Those are just some of the many apps you can use apps like Fildo Music for your smartphones and tablets. If you want to experience more entertainment, you can use Fildo and those recommended apps.
Must Read: Another list of alternatives for Fildo you can try