Fildo is a special song streaming app that gives you an option to download and stream songs from different resources. Fildo APK makes it possible for you to save all the songs you want with no need for you to use up too much data as you do so.
Whatever your language might be or no matter what country you came from, you can be sure that you will find music that suits your taste and preference in Fildo.
Finding your favorite tracks is also made easier and faster with Fildo App. The best thing about this is that you can enjoy all the wonderful features of Fildo with no need to spend even a single dime. Fildo connects music fans with music streaming websites without necessarily storing the songs in the app itself.
Features Of Fildo App
A quick search on the web will make you realize that there are indeed thousands of tracks that can make it quite difficult to look for and listen to every single song on the planet. This is why it is important that there is a way for you to find the song or songs that you like in the shortest span of time.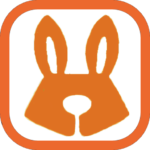 If you are a big fan of music, Fildo offers you a reliable way of streaming and downloading your favorite songs. This is a very user-friendly application that is packed with lots of exciting features. You can use for streaming music and downloading the ones you really love later on. With this download feature, you can expand your playlist as much as you want.
Fildo App is a much better option than any other apps you can find out there. Because this is completely free of charge. It means that you can install and download the app with no need to pay for anything.
While other apps require you to pay one-time or monthly for such services. Fildo App saves you from this added expense.
How To Install Fildo APK On Your Android?
Thanks to Fildo App! You don't have to shell out any cash just so you can enjoy listening to your favorite songs. Not to mention that you can also transfer the app any time you want to different mobile devices with ease.
The Fildo Music app is available for download on many websites. And all you need to do is find the most reliable source to get started in downloading the APK on your Android device.
Here are the simple steps you can follow to install Fildo Music APK on Android:
Go to the official website of Fildo and scroll down to find the option Download Latest Version.
Download then install the app on your Android device directly or on your PC using an emulator.
If you downloaded the file on your computer first, you can transfer the app file to your Android device.
Open the target folder and look for the Fildo app.
Wait while the app is installed.
Launch the app to get started in using it.
Note: Get Fildo Music APK on your smartphone and tablet using Play Store option because the official version is now available on the Google Play Store.
Read More: How to set up Fildo Music App on your PC/Laptop?