Fildo Lite is a music app for iOS which you can get on your both iPhone and iPad devices. The app gives you all sorts of music genres including soft, romantic, jazz, rock, and many more. It also quite easy to search for a particular song in the app, be it by the name of the artist, song title, or a band.
The most outstanding feature of this app is that its audio track collection is pulled from a wide range from all over the world and brings it to one place. The app also does not use any memory of your phone but allows you to play the audios that you like.
The app has multiple versions, with the latest having been released just over a month ago. Additionally, the app is easy to use and install.
Let's see what are the features and how to install Fildo Lite App on iOS (iPhone & iPad) gadgets.
Unique Features of Fildo Lite App
Fildo has lots of impressive features, including:
There is no subscription fee or any additional usage fee and you can play any music you want.
It is quite easy to use.
It is free to download.
The app allows songs to play in the background, meaning you can use other apps on the phone without having to pause the music or closing the app.
The app comes with high-quality graphics.
Users can advance search songs.
It supports lyrics.
You can create your unique playlist and add it to your account.
It allows you to play any kind of MP3 files.
You can stream any kind of audio file for free on the app.
You can create multiple playlists in the app.
The app doesn't save files on your phone, meaning even your old phone can run the app perfectly.
Easy to use the search box.
You can totally use the app offline.
How To Download Fildo Lite App On Your iOS Device?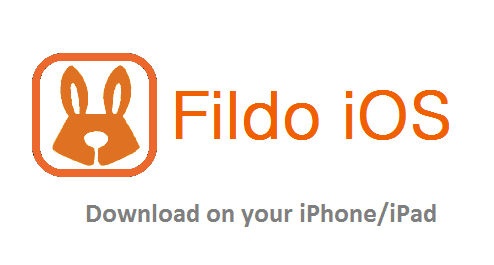 To download this amazing app for your iOS device, visit the product's official website and navigate to the iOS section. Keep in mind that you need to have an iOS device to access this section.
From there, follow the following steps to download the app to your device:
First, click the orange color link on the app official website.
A prompt message will come asking you to "Install" the Fildo Lite (Flite) App.
Click "Install" and after installation is complete you are likely to get the message, "Untrusted Enterprise Developer".
Navigate to the "Settings" of your phone and head over to "General" and select "Device Management".
You will find the app there, after which you should click on it and then tap on "Trush".
The app is now successfully installed on your iPhone or iPad device.
To Conclude…
Hope you have successfully installed the latest version of Fildo (Flite) App on your iOS gadgets and play your favorite audios songs from different genres.
Must Read: